What's New?


The best-laid plans...
Big Lake, invasive milfoil & COVID-19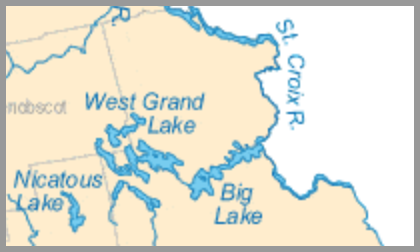 Big Lake is in the very heart of the Passamaquoddy Tribe's ancestral homeland. Located in and around the town of Grand Lake Stream, near the border with New Brunswick, the lake is part of a sprawling and much larger - roughly 17,000 acre - system known for its remote, wilderness beauty and extraordinary fishing.
In October of last year, an urgent message from Joe Musante (a biologist with the Passamaquoddy Environmental Department) arrived at LSM headquarters. The invasive aquatic plant, Variable-leaf milfoil, had recently been observed for the first time in Big Lake.