Data Visualizations
This summer, we are launching a new series of data visualizations, or VIZZES – interactive graphics designed to make learning about Maine's lakes more interesting, more fun!
The first of these new VIZZES focuses on water transparency in over 1000 lakes and ponds. Click on the icon below to open this VIZ.
Maps that have been on lakesofmaine.org for some time are still shown on this page – see Older Maps, below.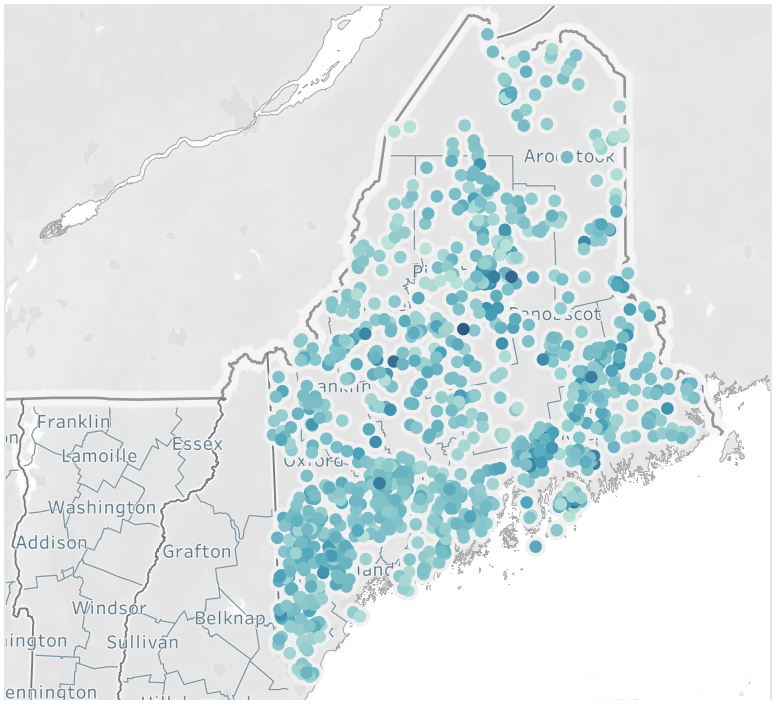 Older Maps
Flora
Fauna
Water Quality
Geography & Morphometry