Featured Lake


West Harbor Pond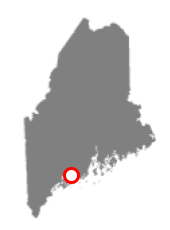 Thanks to Merritt Blakeslee for contributing this article!
West Harbor Pond - Siphoning out the salt-water
West Harbor Pond in Boothbay Harbor is not your ordinary Maine lake. It came into being in 1880 when an entrepreneur dammed the mouth of Campbell's Cove, a tidal saltwater estuary of Boothbay Harbor, for use as an ice pond. To render the impounded water suitable for making natural ice, a 10-inch cast-iron siphon was installed to evacuate the saltwater.
Normal freshwater lakes experience seasonal turnover that reoxygenates the deoxygenated water below the thermocline, ensuring the health of the aquatic environment. Until recently, however, West Harbor Pond did not experience this turnover because it had never been completely free of saltwater.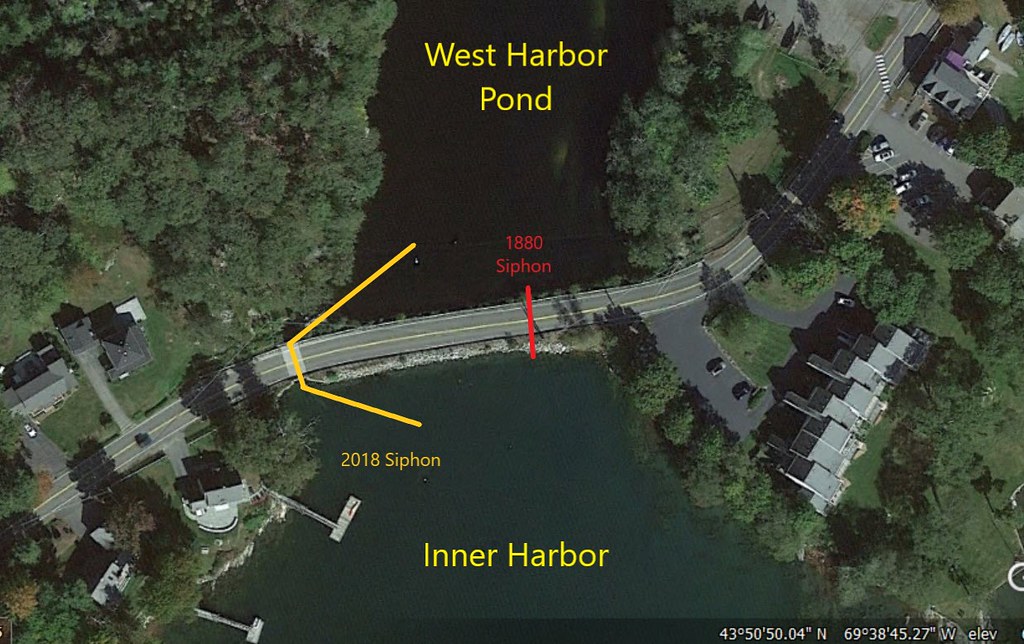 Route 27 causeway at lower end of West Harbor Pond with 1880 siphon (red) and 2018 replacement siphon (orange)